We have a passion to meet the needs of our patients. As a relationship forms between doctor and patient, problems and concerns are much easier to answer and correct. Leave any past bad experiences at the door when you enter our Plano, Texas office.
Why Choose Us
We are ready to meet you!
If you are looking for routine cleanings, fillings, implants or in need of root canal therapy, Dr. Simmons and staff will provide the best treatment plan to take care of it all. Each guest will be treated as part of our extended family. Reviews from other patients will help you understand how we treat the whole person not just the tooth. You are in good hands with Thomas A. Simmons, DDS dental services.
Healthy smile care for the Plano community involves caring for the whole family. The office of Thomas A. Simmons, DDS, PA treats both children and adults for complete family dentistry care. Besides dental treatments, our staff fosters positive relationships with family members and guests. We want to improve and educate the importance of oral health to patients of all ages.
We are prepared to treat all your dental needs in-house or connect you to one of our trusted local network doctors nearby. Our mission is to treat and help you maintain good oral health for you and your family members.
It all begins with a solution for any current problem and then educate guests in preventive dental care measures.
Adult Dentistry: Offering a wide range of treatments for you
Pediatric Dentistry: Hoping to be your favorite children's dentist
Dental Hygienist: Promote, restore, and maintain your oral health
Dental Implants: Giving you a strong, stable, and durable solution
Dental Veneers: Restoring damaged or poorly shaped teeth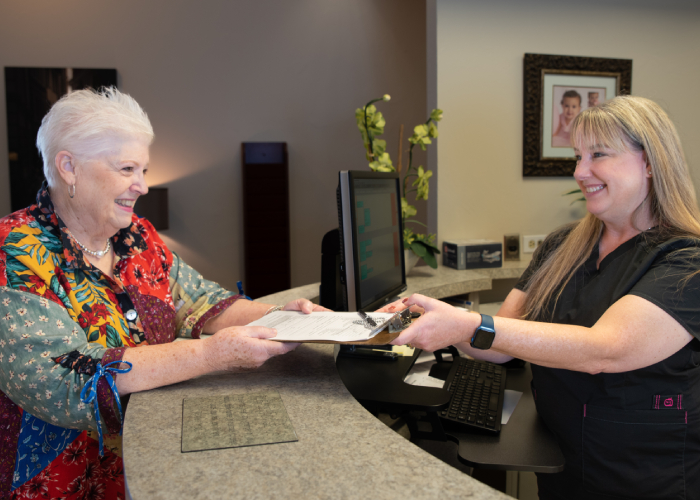 Dr. Thomas Simmons
Doctor of Dental Surgery
I graduated from SMU with honors in 1999 and went to Baylor College of Dentistry, graduating in 2004, which is the same year I opened my dental practice.
As a child, I grew up on Air Force bases in Italy and Japan, but my family is from the Dallas area and I have always considered Dallas my home.
When I am not practicing dentistry, I enjoy spending time with my family doing outdoor activities. I am an outdoors enthusiast and enjoy mountain biking, running, cycling and martial arts with the family.
I am also a proud member of ADA, NTDS, TDA, DCDS. 
Meet
Our Plano Dental Team
Ida has several years in the dental field. She started her career in 2004.
She has obtained valuable experience in staff oversight, treatment planning and dental financial management. Ida was given the opportunity to join Dr. Simmons team in 2008 where she provides a friendly, peaceful and relaxing environment to our patients.
She enjoys coming to work to hear our patients rave about their dental experience and knowing that she played a role in that experience.
When Ida is not working, she loves spending time with her husband and her 3 beautiful children.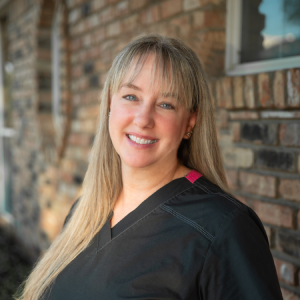 Chris is the Hygiene coordinator and works with patients to ensure they are keeping their smiles healthy with regular checkups and cleanings.
She also greets patients, schedules appointments and answers any questions they may have.She has been with our office for over ten years and enjoys spending her free time with her husband and their two children. 
Stacie is a registered dental hygienist. She graduated Magna Cum Laude from Texas Woman's University earning her Bachelor's of Science in Dental Hygiene.
Her goal is to provide quality care to all patients while educating them on how to achieve optimal oral health.
When she is not caring for patients, she enjoys spending time with her family and friends. She also has 2 fur babies named Otis and Emmy that she loves to spoil! 
Claudia is is a registered dental assistant with certifications in radiology and nitrous oxide monitoring.
She has been working in the field of dentistry for several years now. Claudia has been with Dr Simmons since 2014.
When not at work she loves spending time with her husband and children. 
GET STARTED
Ask About Our New Patient Special
Office
6861 Coit Rd. Ste A, Plano, TX 75024